Automate Employees Leave Tracking Solution
The software Insyspay helps you with Leave management system. It gives the ultimate solution to employees in applying their leaves online. Insyspay gives the employees access to all the leave related information. They can check for themselves their balance leaves, holidays, week offs, paid leaves and unpaid ones. The software helps the employees in keeping a track of the leaves to be carried forward. Employees can see whether their requests are accepted or declined. Basically the employee remains updated with the leaves taken and left for a business year. The management also remains hassle free with the software. All the leave applications reach the respective managers automatically for approval. The managers can accept or decline the application online. No paper work is required.
Configuration of leave
Insyspay leave management software has certain striking features which made it popular among organizations. It can be very easily accessed, with the online presence. The employees can apply for paid leave, sick leave, casual leave, comp-off, out duty online. They need to fill some details like the pay cadre, leave type, crediting type while applying for a leave. With the filled in information the software will display the maximum number of leaves that can be carried forward.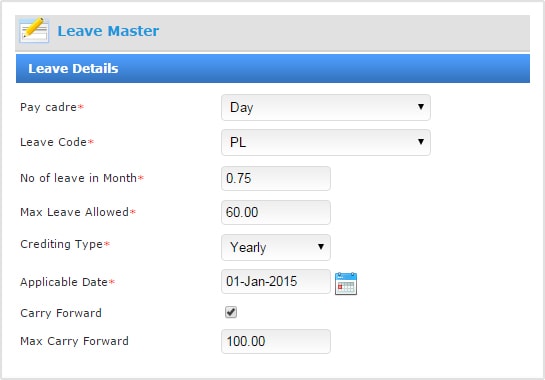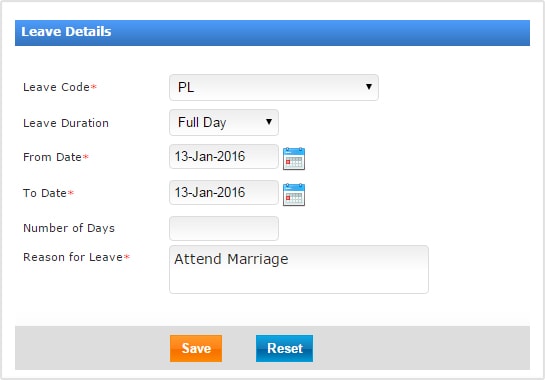 Apply for leave
You can very easily view your leave details. The software is installed with the details regarding the code of leave, number of days applied for, the reason behind the leave. One can apply for the leave filling up all the necessary details. The user can check online whether the leave is accepted or declined. This is a hassle free solution available at your fingertips.
View leave status
The leave and absence management system will show all the holidays or absents done within a certain period of time. This helps the management as well as the employees to keep a track of all the personal details of each employee.