Your search for a trustworthy HR management solution ends here.
Improve workforce efficiency and maximize people performance

Attendance Management
Generate attendance integrated with Biometric device. Employee Shift Allocation, Overtime details, Manual attendance for out duties, Holidays, Week off, Reset Attendance, Import Attendance from Excel, Notepad.

Payroll
Salary structure, Formula, Salary setting, Salary processing, Payroll Processing, Reimbursement Salary, Arrear calculation, Other earning/deduction calculation, TDS calculation, Bonus calculation, Full and Final settlement, Employee wise TDS sheet, Salary, Reimbursement slip.

Employee Self Service
Profile detail view, Change login credential, Daily attendance In, out time, Shift, holiday, Leave Balance on dashboard, Fill ongoing survey, View assign goal, task Post request to company employee, Employee schedule calendar.
Explore InSysPay
InSysPay is more than a HR and Payroll Software, it's a way of managing human capital.
Canteen Management System
A comprehensive solution that helps you manage punch time of employees whenever they access any of your canteen services including: Breakfast, Lunch, Tea, Dinner. Manage expenses for each employee based on canteen services availed. Automatically deduct canteen spends of employees from their salary. Manage expense allocation for each employee as per their pay-cadre.
Over 20k+ professionals use InSysPay.
Ideal for Startups, SME's and Enterprise size businesses.
InSysPay - A tried and tested HRMS solution.
With 8,00,000+ hours of tracked employee attendance, and over 20k employees actively using the system, we let numbers do the talking.
Without continual growth and progress, such words as improvement, achievement, and success have no meaning.
Launched in 2012, InSysPay has quickly become employers favorite tool for human resource management.
Request for demo!
No credit card required. Upgrade, downgrade, or cancel anytime.
Why wait? Start now!
No credit card needed
Pay as you go, or one-time
What our users are saying
Find out why our users keep using InSysPay
Really superb solution! It is a great and complete Payroll processing system. We have been using this product from last 3 years with easiness. There have been numerous changes made over the years, and it is extremely easy to use, to create accounts and subaccounts. We have experiences a great customer service from inSysPay team. Thank You!

Nayan TrivediHR Assistant Manager @ Apothecon
We have been using InSysPay for about 1 year now. When you have a staff of over 130, managing the employee documents, attendance, leaves etc is a cumbersome task. Thank to InSysPay we have a way to monitor staff attendance and are able to go paper less with managing the employee documents and this has made life easier for us. The staff at Innova has been very helpful and supportive throughout.

Amish ThakkarHR Manager @ Integrity
This is a great system for tracking time and reporting. For the time we used the software we had no problems at all. The software has a number of features that solve most problems of staff managing. We personally have had a great experience with InSyspay. We highly recommend this software for every business having complex schedules to be managed.

Kalpesh ParmarAssistant Manager @ Arvind
Really great technology and an affordable solution. InSyspay is the best and widespread solution that we have seen for employee talent management. The software program has met our needs and truly improved the way we work in the company. The customer service is also awesome, highly recommend!

Valeo
InSysPay Mobile App
Stay connected while on the move with our mobile app.
Go mobile
With InSysPay mobile, you can manage your attendance and reports while on the move.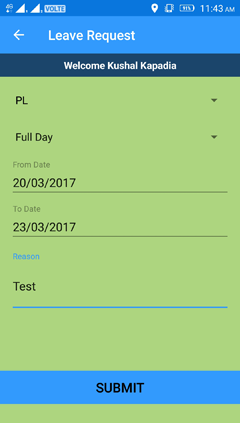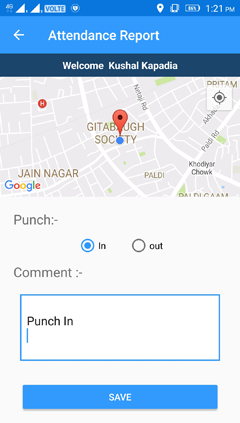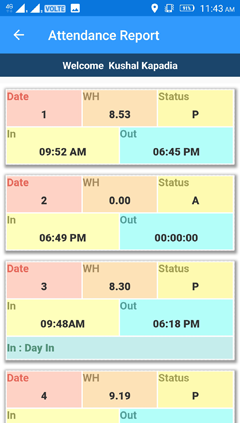 Punch attendance
Give employees the advantage to punch attendance while on the move. Get realtime attendance data with AppSync.
Lat / Long data
Capture latitude-longitude information and know where your employees are at the time of punch-in. Say goodbye to fake attendance.
Leave and Reports
Employees can apply for leave right from their smartphone, and also see leave reports.